WELCOME TO SHOPKEEP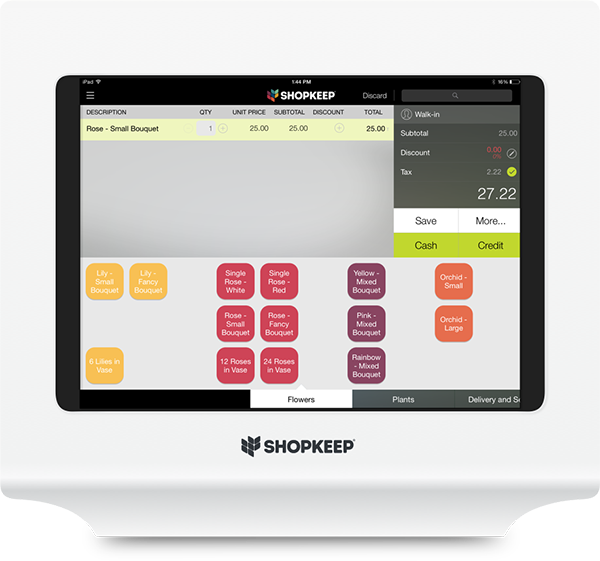 Inventory
Know exactly what's selling (and what isn't) so every item you sell is there on merit. Check the data, fine-tune your inventory, boost sales, repeat. With ShopKeep, you can enable triggers to alert you when items are running low.
Business-changing hardware
Bluetooth barcode scanners will speed up scanning items at the register or adding them to your inventory. An iPad mini gives you extra mobility during transactions. Give your business some secret weapons!
Control
ShopKeep Pocket™ app allows you to keep track from anywhere. With this free app you'll always know how your business, or businesses, are doing in real-time. Check key info (like daily comparisons) at intermission, half-time, during the commercials, or hey… Take a day off!
View Reports
With ShopKeep, you can customize email receipts to include new offers, your social pages, or whatever else you want people to know. ShopKeep also integrates with MailChimp so you can launch powerful (and beautiful) email campaigns to all your ideal customers.