Don't Let EMV Credit Cards Slow Down Your Business
While chip cards provide increased security, some users and retailers are concerned about processing times and delays that have been encountered at the point of sale (POS).  The good news is there are some steps business owners can take to help streamline the EMV transaction process.
Consumers are accustomed to taking two to three seconds to swipe the magnetic stripe on a credit card now they must wait eight to ten seconds to complete a chip card transaction. This additional wait time is due to the fact that the chip card must remain in the terminal until the transaction has been authorized and a signature provided.
INTERESTED IN AN EMV CHIP UPGRADE?
Reducing long lines or wait times
Go Mobile
One potential solution is the implementation of line-changing options including mobile payment or virtual terminal options. These solutions allow retailers to reduce wait times and potential long lines.
The Right Equipment
Choose the right equipment, EMV Equipment falls into two categories (EMV-Ready and EMV-Certified). Motus Financial can help you determine which devices will operate smoothly with your system.
Engage in Employee Training
Ensure your staff is well trained in how to facilitate an EMV or chip card transaction at the POS.  In addition to EMV, increasing numbers of consumers are adopting digital wallets, it would be helpful to your staff to review the use of near field communication (NFC) at the point-of-sale as well.
Customer Education
Educate your customers on chip card transaction basics. The more customers know about the step-by-step process, fewer mistakes will occur.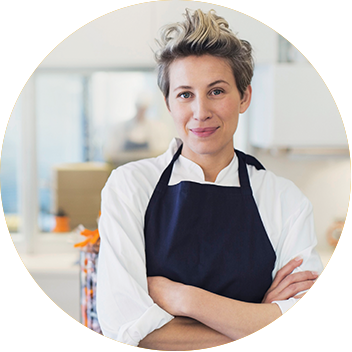 Motus Financial

100 Wilburn Road
Sun Prairie, WI 53590
United States

(608) 819-8666
(877) 798-0012
Our motto is "Moving Forward" and it is our desire to help your business positively grow in many ways. Get started today by calling us at 608-819-8666 or visit us online anytime at www.MotusCC.com.