THE SMART TERMINAL IS HERE!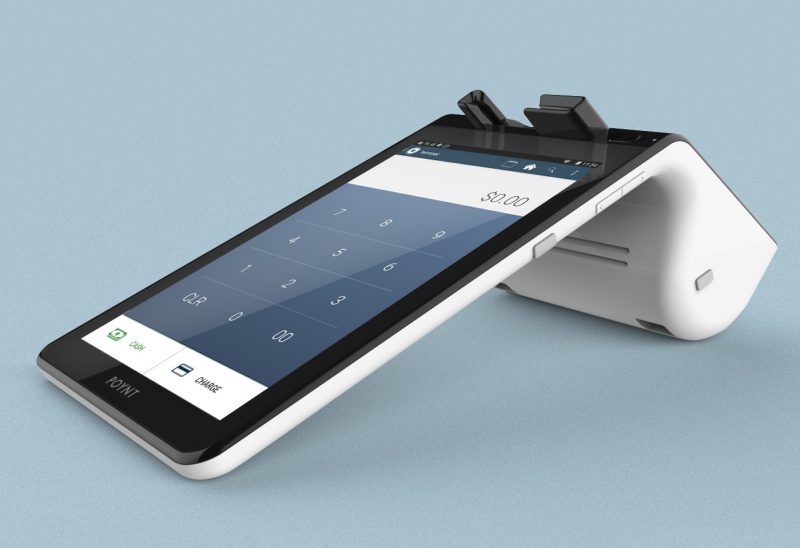 PAY EASY
Paying with credit cards is faster and easier, with a single slot for both mag stripe and chip cards, plus an NFC reader for Apple Pay, Android Pay, Samsung Pay, and everything else.
NO BUTTONS, ALL TOUCHSCREEN
One big screen for the merchant and another for the customer, which means customers can select their receipt preferences (print, email, none), choose a tip (without all the awkwardness), and digitally sign or enter pin for their transaction.
AT HOME, ON THE COUNTER, OR FULLY MOBILE
The Poynt Smart Terminal comes with a built in scanner and printer, but can also connect to existing cash drawers, scanners, registers — whatever via USB, so your merchants can do business however they like.
MORE TABLET, LESS TERMINAL
Poynt is also a smart tablet with other cool apps and features — like a register app, clock-in clockout, loyalty cards, QuickBooks sync, and more. And Poynt keeps getting new apps all the time.
WATCH OUR INTRODUCTORY VIDEO
CONTACT US FOR A FREE DEMO
"*" indicates required fields